RESIDENTIAL PRESSURE WASHING

Residential pressure washing services in Houston, TX
RESIDENTIAL PRESSURE WASHING FOR:
Pools, fences & hardscapes
Concrete, brick & wood surfaces
Deck washing & sealing
Residential home exteriors and apartment complexes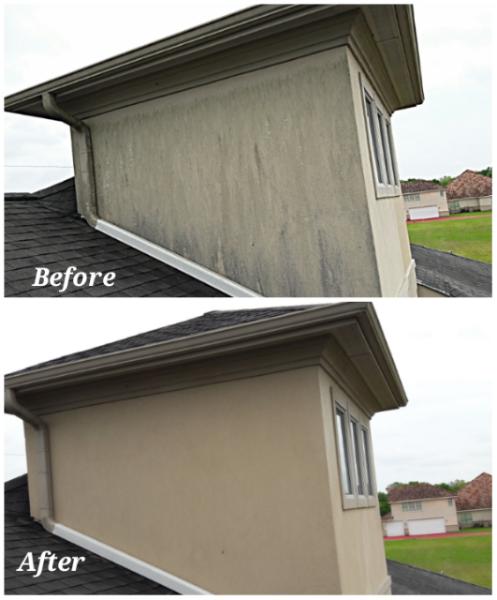 SOFTWASH
Soft washing is a completely different cleaning method than power washing and pressure cleaning. It is a non-pressure method of exterior cleaning . Soft washing uses eco-friendly and environmentally safe, chemical solutions to clean the exterior of your house.
It is highly recommended that you use only a professional to complete the soft wash process on your house. While this service does not use, high pressure system, the chemicals and dirty removal process are hazardous enough to require professional attention. (typically bleach, water, neutralizer and a surfactant) to safely remove mildew, bacteria, algae and other organic stains from roofs and other building exteriors
A professional soft washing company will apply the soft wash solution to surface in a safe manner. They will leave the solution alone for several minutes to allow it to work into cleaning surface. It will break down any dirt, mold, mildew and other organic and-non organic stains. ( cleaning of non-organic stains need some extra detergents) After the solution is left alone for a while, a professional clean will use a low rinse system to rid your home of the solution and dirt. This process completely relays on the chemical solution to clean your house so you don't have to worry about your property being damaged.
WHY STRUGGLE WITH SCRUBBING AND DO-IT-YOURSELF METHODS WHEN YOU DON'T HAVE TO?
Busy property owners have enough to handle with the everyday maintenance of their homes and businesses. Our pressure washing experts handle outdoor cleaning maintenance at cost effective prices that save time and money in the long run.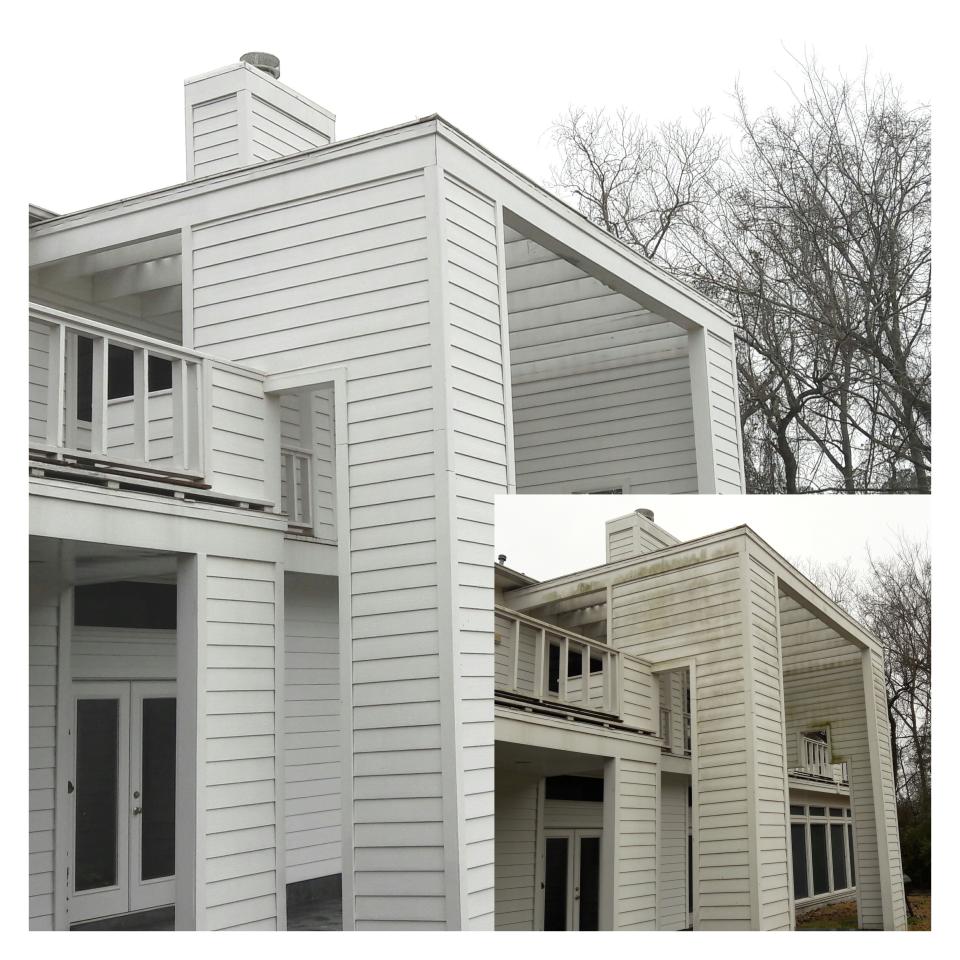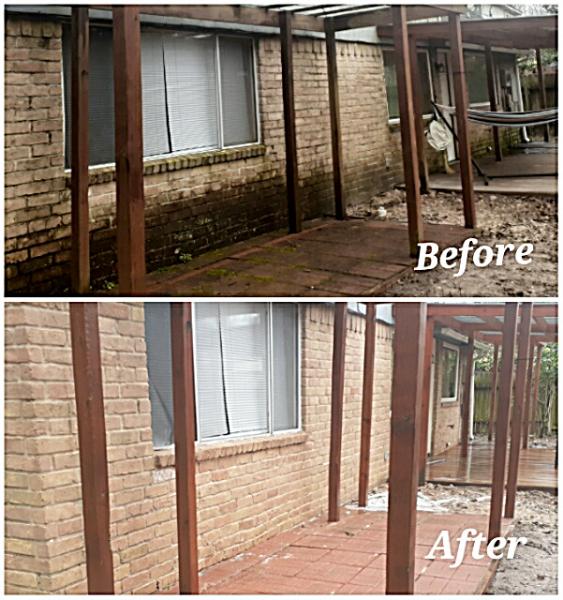 Residential power washing
Is your home or residential property being attacked by mold, mildew, and dirt? Has it been a long time since your property looked clean and new?

Blue Trust pressure washing is the first choice for residential pressure cleaning and soft washing services. We specialize in pressure washing and low pressure soft washing, house bathing, gutter cleaning , and roof cleaning services. We can help you keep your property clean and sparkling all year long.

We only use state-of-the-art equipment. We are highly educated in the process of the exterior cleaning and have a great knowledge about detergent and software solutions to make your house sparkling again.
EXPERIENCED CLEANING CREWS TAKE THE PRESSURE OFF AND APPLY IT IN THE RIGHT PLACES
With many satisfied customers in the Houston area, Blue Trust Pressure Washing cleaning crews operate high performance industrial hot water machines. Our experienced pressure washing crew provides top notch service for any project, large or small, commercial or residential.

For specialty jobs and a cleaning team that can meet any challenge, contact the pressure washing experts at (713) 208-5565 for further information and a free cost estimate.